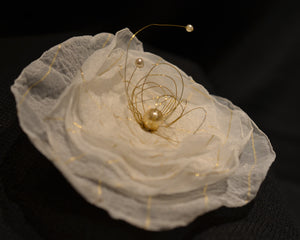 As a rule, I create wedding and party jewelry to order based on the customer's wishes.
With my craftsmanship and design language, I create the customer's dream jewelry.
Is that also your wish or do you have any other questions? Do not hesitate to contact me by sending an email to kontakt@urbergdesign.com.
All rules have their exceptions. Periodically, there are party and wedding jewelry for direct sale.
Durable and skin-friendly material choices are part of my jewelry's hallmark. 
 Stina Urberg
I recommend reading the following links: